Let's celebrate the small wins! Dinner & drinks with single parents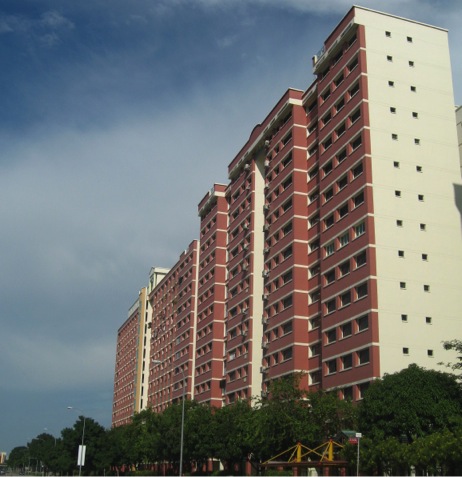 We have some good news – on Tuesday, the Minister of National Development announced that the HDB will remove its 3-year time-bar policy for divorced parents to buy subsidised flats. From 6 March, both parents in a divorce will be able to buy or own a subsidised flat each, as long as they are eligible to do so.
While details of the eligibility conditions still remain unconfirmed, we're heartened that the Government is responding to the growing calls for fairer housing rules for single-parent families. Our supporters' contribution to this change has been substantive. Thanks to you, the conversation on changes to these restrictive policies have grown in momentum.
So let's celebrate the small wins!
We still have further to go – but for now, we want to celebrate your contributions so far! Single parents and children of single parents, we'd like to invite you for a gathering over a delicious dinner to hear your stories, and explore how we can build upon these small steps towards change together.
Dinner (halal with vegetarian options) and drinks are on us – we hope to see you!
Date: 7 April 2018 (Saturday)
Time: 5.30pm – 7.30pm
Venue: AWARE Centre (5 Dover Crescent #01-22 Singapore 130005)
RSVP: tinyurl.com/singleparentsdinner
Any questions? Write to Nabilah at media@aware.org.sg.
Single parents & housing: How far have we come?
Since we first embarked on our campaign for fairer housing policies for single parents, we've witnessed small steps towards progress. Changes in 2016 mean that unmarried mothers now receive 16 weeks of maternity leave, just like married mothers; last year, the eligibility criteria of HDB's ASSIST scheme was relaxed to support more divorced parents.
We are relaunching our public petition, which has collected over 8,000 signatures so far. The petition has been refreshed to indicate this latest announcement by MND. If you have signed the petition, we urge you to ride on the momentum of this change, and encourage your friends, family members and peers to call for even greater support for single parents.
SIGN AND SHARE THE PETITION HERE
Here are other barriers single parents still face in accessing public housing:
– Unmarried parents still cannot form a family nucleus with their children to apply for HDB housing. If they are under 35, they remain barred from HDB purchases.
– Divorced parents still struggle to access much-needed public rentals due to a low income cap of $1500.
– Divorced parents still face a 30-month bar on public rental housing after the sale of a matrimonial flat.
– The "case-by-case" approach by HDB means that many single parent families frequently lose time and money navigating the system, with no guarantee that their housing needs will be met.
There's a lot left to be done – and we still need your support to get further. THANK YOU for being part of this movement!