AWARE applauds parliamentary push for housing access for single parents, offers to provide evidence to hearings
This post was originally published as a press release on 7 September 2017.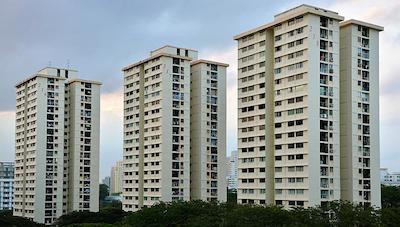 Seven single parents have signed a parliamentary petition, to be presented at the next parliamentary sitting on 11 September, urging changes to HDB's current housing policies for single-parent families.
Gender equality group AWARE worked closely with MP Louis Ng to support this push for legislative change.
"Our housing policies must support all parents and children in their striving for stable family lives, if Singapore is truly to become a child-friendly and family-centric society as the Prime Minister emphasised at the National Day Rally," said Jolene Tan, AWARE's Head of Advocacy and Research. "The Convention on the Rights of the Child (CRC), to which Singapore is party, is clear that every child must have access to adequate housing without discrimination on the basis of marital status."
The petition proposes amendments to sections 47 and 65 of the Housing and Development Act, so that all parents with any care and control of their children are no longer subject to HDB's debarment rule, and those with legal custody of a child are not discriminated against on the ground of their marital status. It also proposes that Parliament form a Select Committee to further deliberate on public housing access for single-parent families, with particular reference to Singapore's CRC obligations.
Following presentation in Parliament, the petition will be referred to the Public Petitions Committee.
"We will reach out to the Committee to urge them to investigate the issue thoroughly, and to speak directly to single parents and their children," said Jolene Tan. "Much of the lived experience of these families – with unstable or inadequate housing, the anxiety of frequent moves, and financial pressure – may not be captured in broad statistical and bureaucratic classifications. NGOs and VWOs are also an important source of information. AWARE urges the Committee to call upon us to share our experience and research – we have found that the over-reliance on case-by-case appeals to HDB, MPs and other agencies is not good enough to meet families' needs."
"We also hope that as far as possible, the Committee will fully document and publish the testimony that it receives, as well as its deliberations, to ensure transparency and public confidence in its conclusions."
"I dealt with so many difficulties trying to find a stable home for my kids because of rules that discriminate against families like mine. I hope by contributing my name to this petition, other families won't have to go through the same obstacles. There are many challenges single-parent families already face that add to the stress of managing a household, and securing a home should not be one of them," said Jackie (not her real name), a divorced mother who is one of the signatories of the petition.
AWARE has been consistently urging for several key changes to HDB's existing housing policy, including increasing the income cap for public rental housing, waiving the debarment rule for divorced parents with care and control of their children, and allowing unmarried mothers to form a family nucleus with their children.
In May, the group launched a public petition calling for these changes, and received 8,024 signatures in support of them. Over 2,200 individuals who signed were or are from single-parent families.

AWARE's public petition was built on the findings of their in-depth study (with accompanying Annexes) involving interviews with 55 single mothers, which found that 95% of respondents who sought public housing faced problems like the unrealistic income ceiling, long debarment periods and lack of transparency and clarity in policies.